'I'm Not Saying This for a Tease!' NCIS Star Sean Murray Says There's a Real 'Possibility' of Return for Gibbs and DiNozzo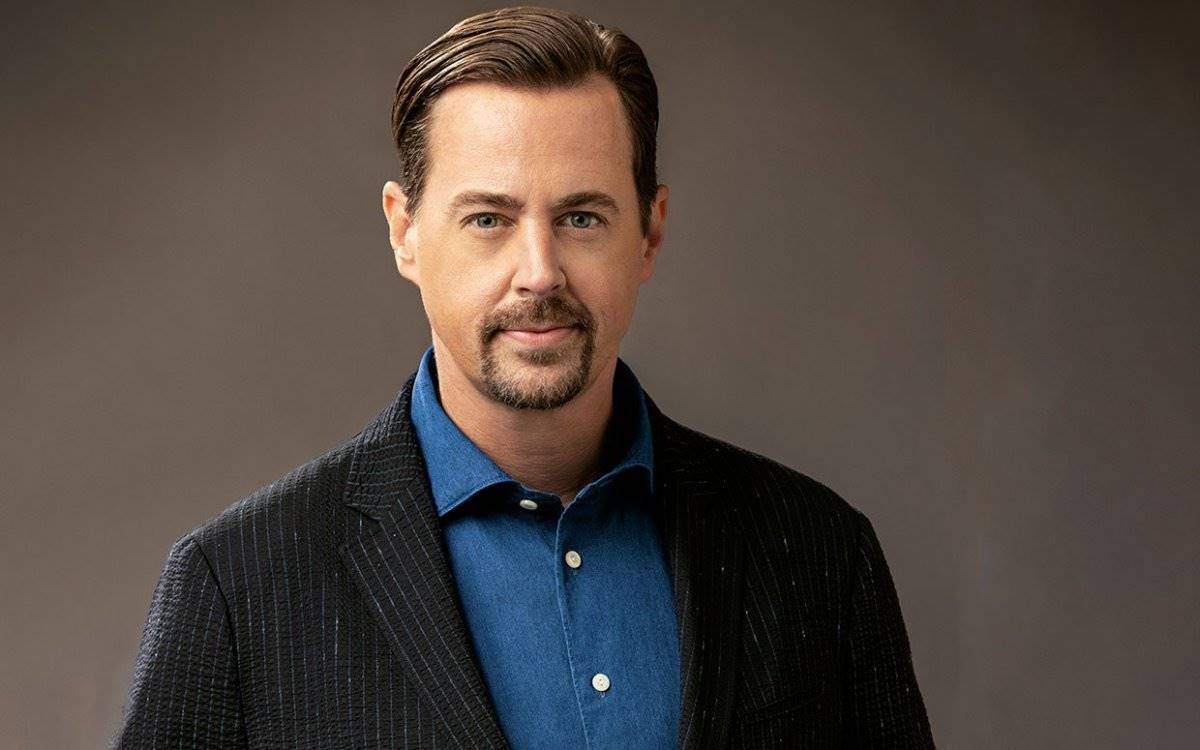 There's been a lot of changes on season 19 of Eleanor Bishop () was replaced by  Katrina Law (Special Agent Jessica Knight) after her surprising departure for undercover work at the end of last season, and then, the biggest shocker of all was the exit of   from his role as Special Agent Leroy Jethro Gibbs just a few episodes into season 19.
But the hope is that Harmon will return at some point if just for a guest appearance, because as recently as last month at PaleyFest, showrunner  Steven D. Binder reiterated what he said when Harmon initially left, "Never count Leroy Jethro Gibbs out. What the future will hold I can't say, but I wouldn't count anybody out, dead or alive, on the show."
Which is good news to our ears, and in an exclusive conversation with  Sean Murray, who plays Special Agent Timothy McGee, he shared that he's seen Harmon, who still holds an executive producer credit, around the production.
"He does pop in," Murray told P in an exclusive interview. "I saw him two weeks ago actually. So, he's around. It's not like he's packed up and left town or anything. I'm not saying this just to say it for a tease and all that BS, I really, truly believe that the Gibbs could pop up somewhere. I really believe that there's a possibility of that happening."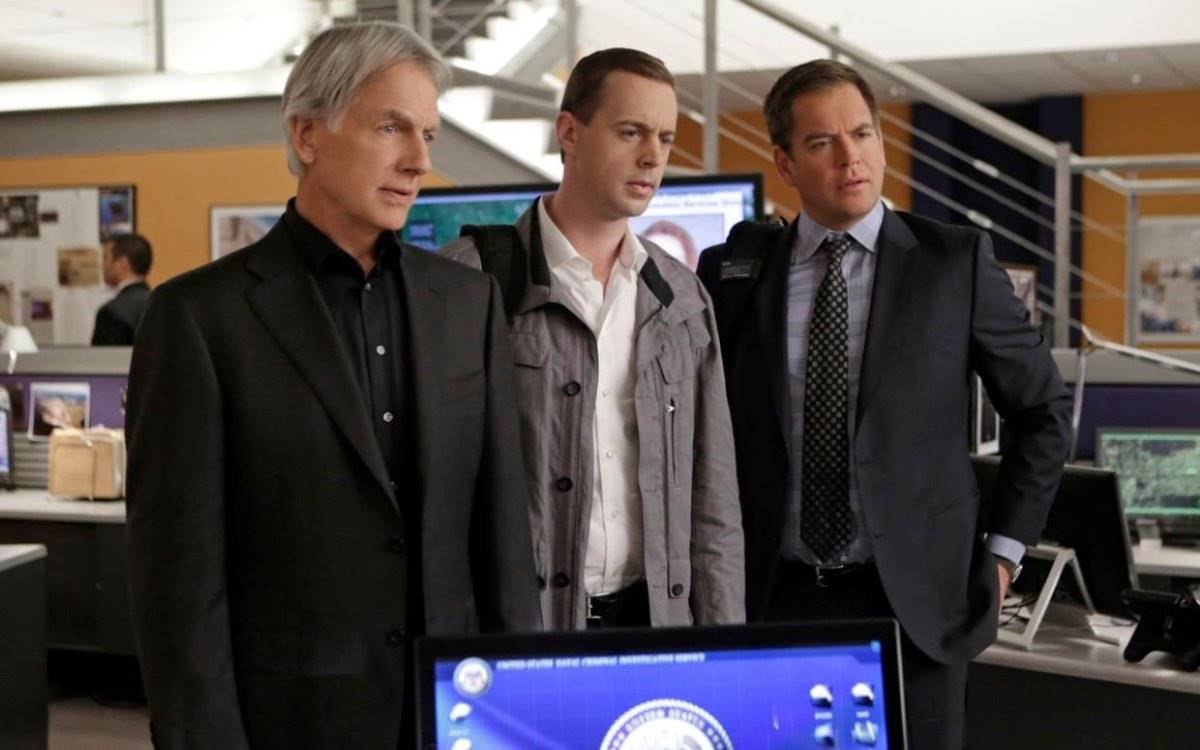 Mark Harmon, Sean Murray, Michael Weatherly
What is also interesting to consider is the fact that  Michael Weatherly wrapped up production on his series, so he, too, could pop in for a visit from Paris to fill us in on what he and Ziva ( Cote de Pablo) and their daughter, Tali, have been doing.
"I talk to Michael all the time, so we  about that possibility sometimes," Murray added.
But more importantly than who may or may not come back is who is there and that is  Gary Cole, taking over the team, as Alden Parker, who came over to NCIS from the FBI at the suggestion of Gibbs.
"I think Gary is kicking all kinds of ass," Murray continued. "I love it. I remember when Binder told me a year and a half ago that Gary was going to be coming on board, I was very excited. I actually did a movie of the week with him back when they did those Hallmark Hall of Fame . We did one called  and Gary starred in it. He was a high school teacher who was having an affair with one of the students, and I had a smaller part in the movie."
Related: 
So, Murray, who remembered Cole as a terrifically nice guy and a real pro, was looking forward to working with him again, just as much as McGee welcomed Parker to the team. The scene where McGee explains to Torres ( Wilmer Valderrama) and Knight why he didn't want the job was a big help for both them and viewers in making the transition from Gibbs to Parker, especially after McGee's having led the team for six months or so.
"I went a little behind the scenes with that scene and was pretty specific as far as dialog and things that we were playing," Murray said. "I wanted to be clear about where the characters were coming from. It just seemed natural. Nothing this year, with all the changes happening, nothing seemed forced or heavy handed. Everything feels like it fell into place the right kind of way. We've got a bit of a saying this year, which is: 'This year, it's a little bit more of our team is greater than my team.' If that makes any sense. But that's the way we're looking at it as far as the dynamics amongst everyone.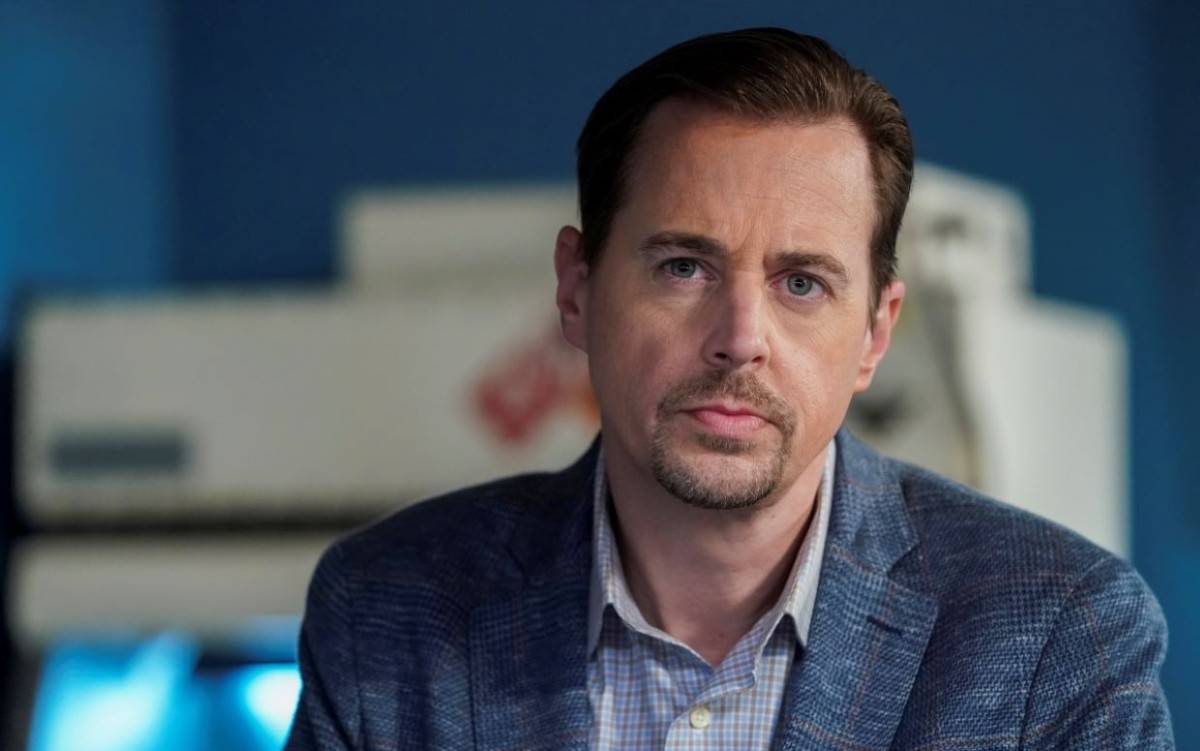 Sean Murray
"Everyone says, 'Oh, Alden's taking over as boss,' but in no way does it feel like he's a replacement for Mark in any way. Even though the position that he fills was left by Gibbs, even the team dynamics are different. They play differently, as they should. It shouldn't be the same thing. If we tried to carbon copy what we were doing with Mark then we're like, 'Why am I even showing up for work?'"
Initially, the news of Harmon's departure had everyone figuring that it would be the final season for the CBS series, but that turned out to not be the case with it getting its pickup for the 20th year following some strong episodes this season.
"That's a good thing, obviously, because no one wanted it to be the end for everyone, including Mark," Murray said. "Mark doesn't want that for everyone. We were treading into unknown waters, and we didn't know what was going to happen. We also were on a new night, a new time, you never know. So, we just kept our heads down and kept trying to do good work and hoped that it showed. I think it's showing."
So, with another season ahead, what does Murray hope will happen for McGee going forward, considering he turned down the job as team leader?
"It's always an interesting thing that takes place," Murray admitted. "It's a combination of my thoughts mixed with stuff that they come up with. Our writers invariably end up coming up with ideas that's much more interesting than anything I can come up with. So, it's always fun. You never know what's coming down the pipe. We'll see where it takes me."