Darci Lynne And Her Elvis-Impersonating Puppet Perform The King's 'Devil in Disguise'!
Before she made her debut on America's Got Talent with her Golden Buzzer-worthy audition, singing ventriloquist Darci Lynne Farmer was stealing hearts across the nation – with the help of her puppets, of course!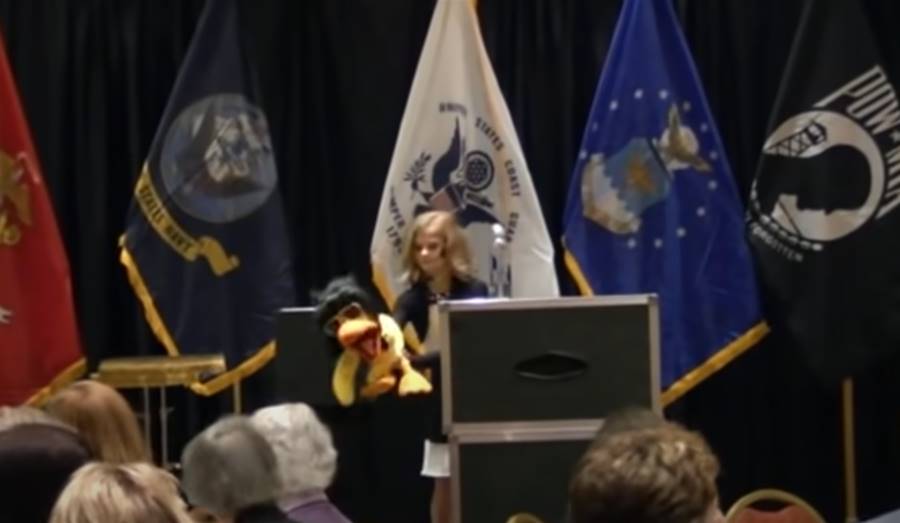 Back in early 2016, the youngster teamed up with her Elvis Presley-impersonating puppet, Okie the Duck, for an Elvis-style duet. The adorable blonde and her fuzzy friend kicked off their performance with some quick-witted banter.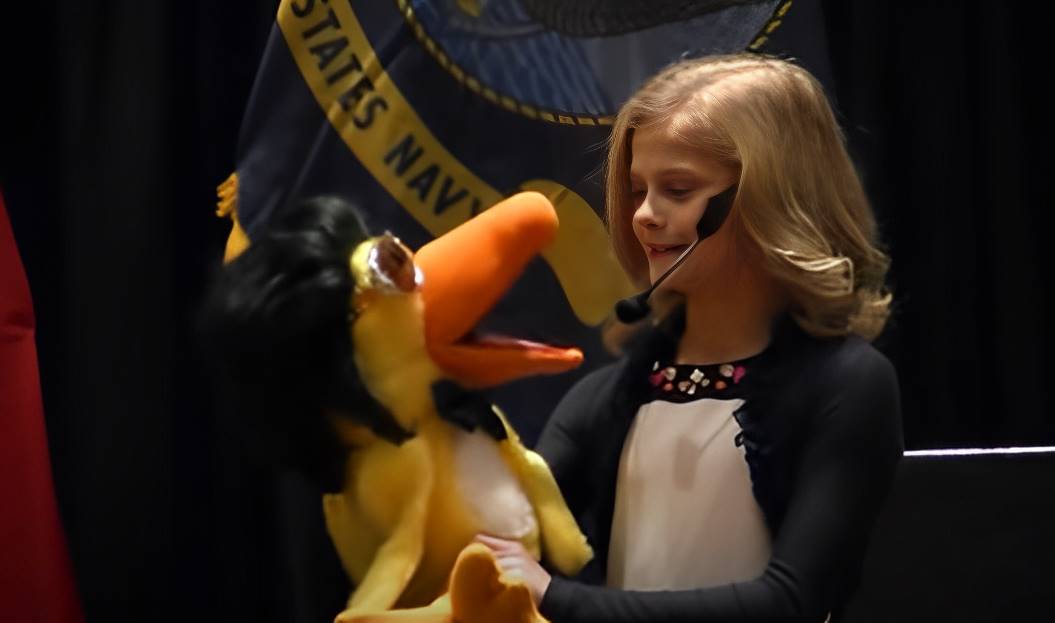 asked Okie the duck.replied an outraged Darci Lynne.the puppet fired back. "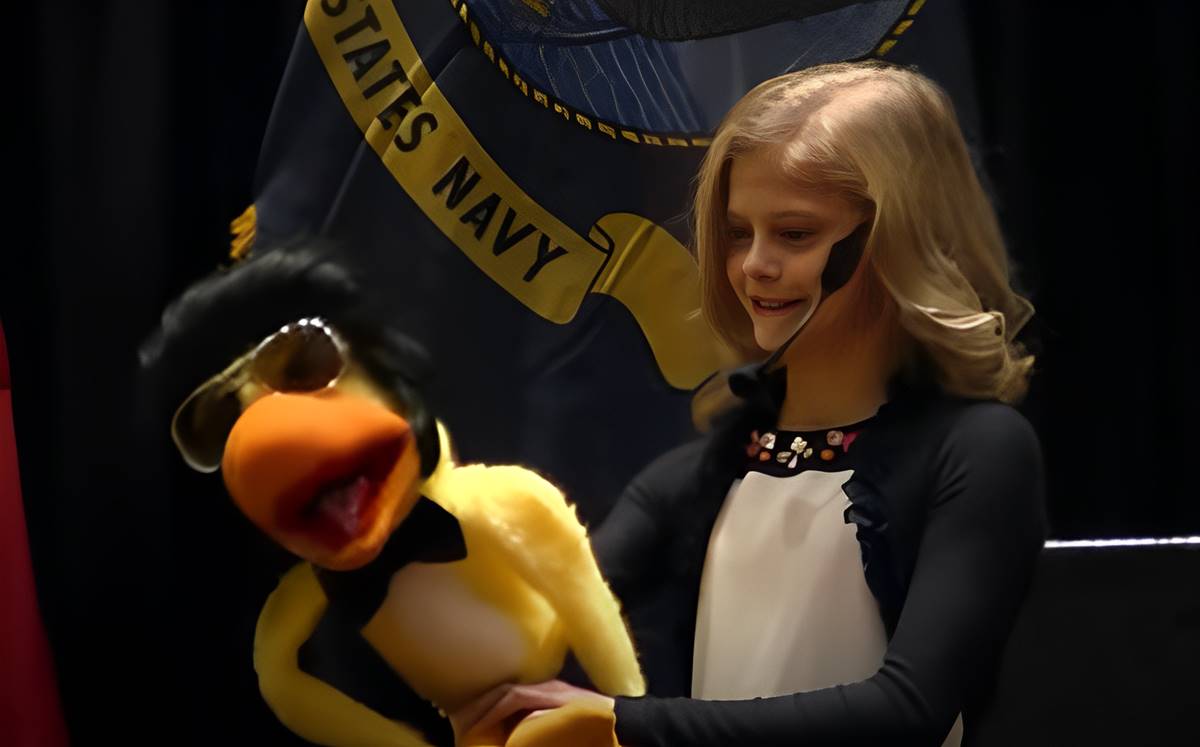 After rolling her eyes at Okie's corny joke, Darci Lynne and the rockabilly duck teamed up for a performance of The King's '60s hit, "(You're the) Devil in Disguise." Pouring her signature charm into the performance, the Oklahoma-native perfectly executed her delivery of the Presley's hit.
From learning the art of ventriloquism when she was only 10 years old to winning  just two years later, is there anything this talented teen can't do?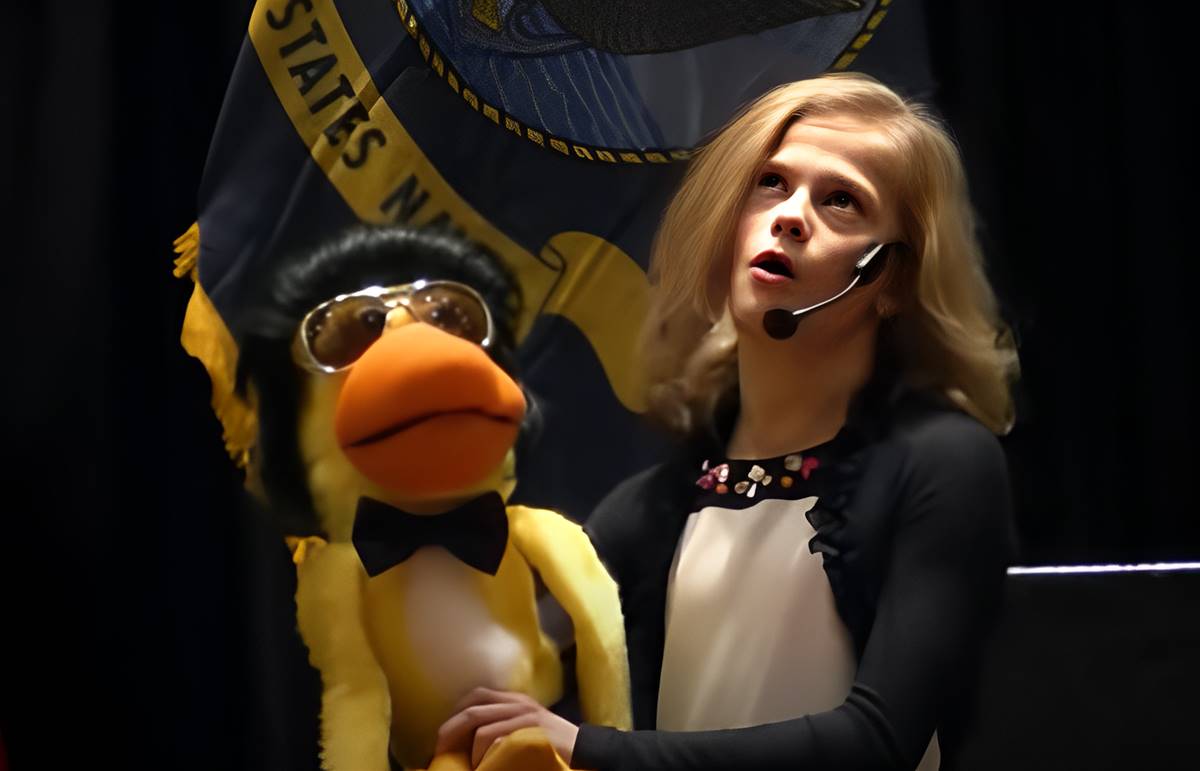 "(You're the) Devil in Disguise" was released by Presley in 1963, the song topping the charts on an international scale – hitting number one in a staggering eight countries.
If you want to watch this video, please follow HERE