Surgery-addicted OnlyFans model who boasts 'the world's fattest vagina' announces plans to get IRIS IMPLANTS to change her eye colour despite her extreme procedures leaving her in a mobility scooter
2023/01/04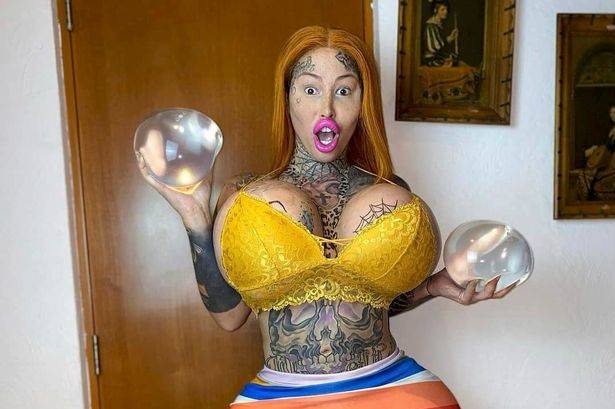 A plastic surgery-addicted social media star is ready to undergo one of her most extreme procedures to date by getting iris implants.


Mexican-Canadian model Mary Magdalene, who found fame on Instagram and OnlyFans, has announced plans to change her eye colour via an iris implant procedure. 


The 30-year-old has already forked out over $100,000 on various surgeries, including butt implants and an operation to 'inflate' her vagina that almost killed her.



Previous page
Next page